Ask Ct Condo Atty. George: Do Connecticut Condo Laws Apply To Associations Created Prior To 1984?
The Common Interest Ownership Act (CIOA) generally governs the creation, alteration, management, termination, and sale of common interest communities created in Connecticut on or after January 1, 1984 (CGS § 47-214).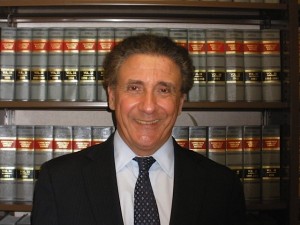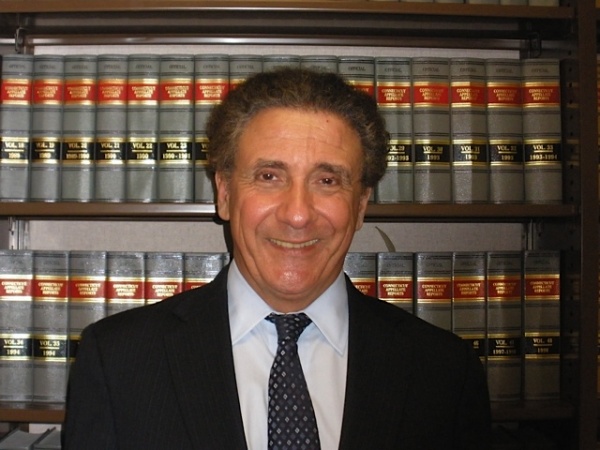 The law allows condominiums, cooperatives, and other planned communities established before January 1, 1984 to amend their declaration, bylaws, or surveys and plans to achieve any result permitted by CIOA regardless of what applicable law provided before that date. Thus, a pre-CIOA condominium may adopt whatever provision of CIOA it wishes and does not have to adopt all of CIOA (CGS § 47-218(a)). But provisions of CIOA must be adopted in conformity with any procedures and requirements for amending the declaration and bylaws under pre-CIOA or, if there are none, in conformity with the amendment procedures of CIOA. In addition, if an amendment to the declaration or other governing documents of a pre-CIOA condominium grants to any person any rights, powers, or privileges permitted by CIOA, all corresponding obligations, liabilities, and restrictions in CIOA also apply to that person (CGS § 47-218(b)).
In addition, certain provisions of CIOA automatically apply to any condominium created in Connecticut before January 1, 1984, but only with respect to events and circumstances that occur after December 31, 1983 (CGS 47-216). These provisions generally apply only with respect to events and circumstances occurring after January 1, 1984, and do not invalidate existing provisions of such communities' declarations, bylaws, surveys, or plans.  These provisions are specified in Table 1 below.
Table 1: Applicability to common interest communities created before 1984
| | |
| --- | --- |
| Statute (CGS section) | What the Statute Relates To. |
| 47-202 | Definitions |
| 47-204 | Separate titles and taxation, recording of certificate by cooperative, and conveyance of interest in cooperative |
| 47-205 | Applicability of local land use laws to building conversions |
| 47-206 | Eminent domain |
| 47-210 | Unconscionable contracts, including leases that are presumed to be unconscionable |
| 47-218 | Amendments to governing instruments by pre-1984 communities |
| 47-221 | Description of units and unit boundaries |
| 47-222 | Interpretation and validity of bylaws, declaration, and rules; marketability of title not affected by insubstantial failure of declaration to comply with CIOA or by not recording surveys and plans simultaneously with the declaration. |
| 47-223 | Description of unit |
| 47-225(b) to (d) | Certain provisions relating to leasehold common interest communities |
| 47-236(b), (d), (i), and (j) | Certain provisions relating to amendments to declarations or bylaws |
| 47-237 | Termination of a common interest community |
| 47-240 | Merger or consolidation |
| 47-244 | Association powers and duties |
| 47-245(f) | Election of the executive board and officers |
| 47-250, | Association and Board Meetings and Association meeting rules |
| 47-251 | Quorums |
| 47-252 | Voting, proxies and ballots |
| 47-253 | Liability of unit owners, associations, and declarant |
| 47-255 | Insurance |
| 47-257 | Assessments for common expenses, willful misconduct, failure to comply with standards, and gross negligence; waivers not permitted |
| 47-258 | Liens for assessments and other sums due the association including enforcement |
| 47-260 | Association records, copies, and fees |
| 47-261b | Adoption, amendment or repeal of association rules |
| 47-261c | Notice to unit owners |
| 47-261d | Removal of officers and directors |
| 47-261e | Adoption of budgets; special assessments; and loan agreements |
| 47-270 | Resale of units |
| 47-278 | Statutory right of action to enforce CIOA, declaration, and bylaws; other methods to resolve disputes; hearings before the executive board |
Hartford Atty George Coppolo is a member of the Connecticut Condo Owners Coalition (CCOC) Advisory Committee.
This article is for general informational purposes only, does not constitute and should not be relied upon as legal advice and does not create an attorney-client relationship between the author or the author's law firm (Gordon, Muir and Foley, LLP) and any party. Statutes and case law vary from jurisdiction to jurisdiction and may change from time to time. You should consult a licensed attorney for legal advice relating to your specific situation.