Condo Pariah Objects To Board Limits On Input From Owners Instituted By Hartford's Woodland House
"What's the best kind of meeting?" board members of the Woodland House Condominium Association have asked.
One where unit owners say little.
What's the best way to ensure this occurs?
Limit public comment.
On Tuesday, September 18th Woodland House board members voted to limit to 3 minutes the total time a unit owner is permitted to speak during any board meeting.
If a unit owner is speaking on a topic upon which someone else has already commented, he or she will be cut off.
If a person isn't listed on the deed of the condominium in which they live, they may speak only at the pleasure of the Board. (Does that mean one has to be a board member's friend to voice an opinion?)
If someone is renting a unit at the Woodland House, they won't be permitted to speak at all.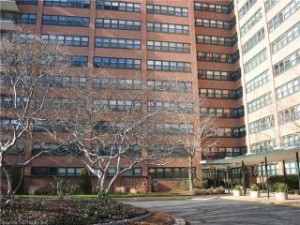 If a unit owner have several points to make (say about the crumbling concrete in front of the building and cracked paint on their balcony), tough nuggies. The Board doesn't want to hear about it. Even though there may be only one or two unit owners at each meeting.
No, board members have decided they have better things to do than listen to the perspectives of unit owners. No matter how strongly the Woodland House community feels about a certain issue, from now on the public comment portion at the beginning of the meeting is limited to 15 minutes.
This contradicts Connecticut's condominium law, which guarantees that unit owners will have a reasonable opportunity to voice any concerns they have.
The action of the Woodland House's Board is wrong. And mean-spirited.