Chattanooga Condo Market Picking Up
According to the TimesFreePress in Chattanooga, the condo market is coming back following a downturn that included on developer going belly up others "flirting with disaster."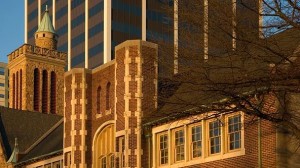 "I think the whole housing market has just gotten stronger, starting last fall," developer George Bright told the newspaper.
"Bright has sold $9.17 million worth of condos so far in 2012, and $12.3 million since the market picked up in late 2011, he said. "We sold seven condos in July, and that's a record," he said.
"We lost quite a few buyers in 2008 when recession hit, but between what's closed and under contract, we're 70 percent sold right now," Bright said. That's up from 50 percent from June 2011.