Illinois May Be Setting National Precedent By Judicial Ruling Protecting Condo Owners Who Refuse To Pay Maintenance Fee When Repairs Go Undone
A three-judge panel of Appellate judges in Illinois has made what may turn out to be a national precedent protecting condo owners.
The panel ruled that associations are duty-bound to repair and maintain the common elements.
Condo owners around the country – including Connecticut – are required to pay their condo maintenance fees even if the board of directors refuses to make crucial repairs to common property it is responsible for.
The groundbreaking decision could change the course of collection proceedings nationwide and give tremendous protection to condo owners and huge headaches to condo boards.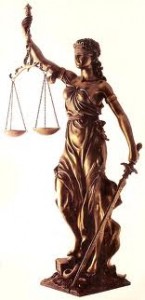 "The case, Spanish Court Two Condominium Association v. Lisa Carlson, began two years ago when the association sued the owner for nonpayment of assessments under the Forcible Entry and Detainer Act. This law allows associations to take temporary possession of a unit and rent it out until the delinquency has been paid. The owner countersued the association for failing to maintain, repair and replace the common elements as required by its governing documents. The trial court ruled in favor of the association," reports the Chicago Tribune.
"But the Second District Appellate Court in late June disagreed. The three-judge panel ruled that associations are duty-bound to repair and maintain the common elements and that neglect can be a viable defense, at least in eviction cases like this one. Comparing the relationships between landlords and tenants to associations and owners, they wrote: "Just as the contract principle of mutually exchanged promises can justify a tenant's refusal to pay rent, so that principle can justify a condominium unit owner's refusal to pay assessments."
"The decision stunned the condominium community nationwide. Until a higher court or state lawmakers decide otherwise, it is binding law for DuPage, Kane, Kendall, Lake and McHenry counties. Elsewhere, it is a persuasive authority sure to be presented in similar cases.
Attorney Ronald Perl, of Hill Wallack LLP in Princeton, N.J., and past national president of the Community Associations Institute, not surprisingly, called it a "horrible decision."
Click here to read the entire article.