Smoking Is The Hot Button Issue In Ct Condos And Condos Throughout North America
From Connecticut to California and from Tampa to Toronto, condo board of directors are trying to determine how to deal with pressure from non-smokers who are demanding NO SMOKING zones throughout their projects – including in owners' units.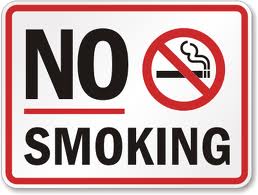 The battles are raging over smoking in outdoor areas like swimming pools at a Cheshire complex,  recreational areas, hallways, and laundry rooms in Hartford projects, as well as whether people should be allowed to smoke in their own units.
The latest story out of the Tampa Florida area is from Clearwater where an owner in a 55-and-older community is questioning the impact of a proposal to forbid all smoking within the community.
The owner was worried whether he could rent his unit to a smoker or would he be grandfathered in. It might take a Florida judge to answer that question.
In California's Santa Monica, smoking is already banned at beaches, parks, restaurants and near buildings.
Earlier this month the "city council sought to expand that prohibition and voted 4-2 to ban smoking for all new tenants of apartments and condos inside their residences – with one exception," wrote NBC Los Angeles.
"It also requires existing residents to designate their units as smoking or non smoking and from then on it will be prohibited to smoke in a non smoking unit," said Adam Radinksy, head of the Consumer Protection Unit in Santa Monica.
"The coastal city's smoking bans date back almost two decades and Radinsky – along with other supporters of the ban – say the measures are in the interest of public health."
Meanwhile, how do you feel about the issue and has it come up in your community. Please let us know.