Branford Condo Owners Still Trapped In Their Homes Three Days After Storm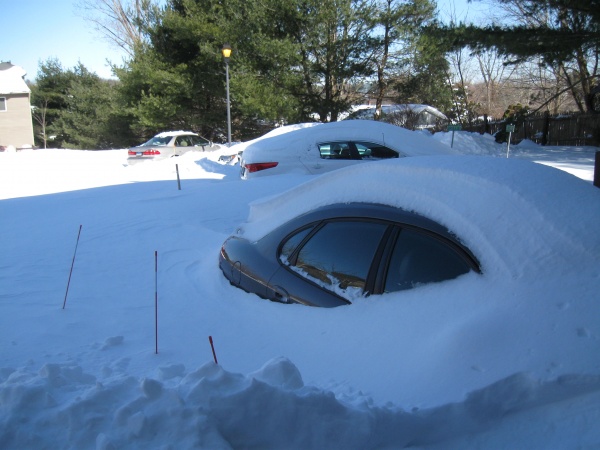 How good of a job did your condo association do in clearing the record snow from last weekend?
If you are one of the 17 families living at Lakeview Drive in Branford you are probably not thrilled.
Milam Lagella – who took the photo above – says he his family has been trapped in their home since the storm began. While the snow removal crew cleaned up a part of the parking area, most was still left covered with a couple of feet of snow Monday afternoon, Lagella said.
Lagella, 66, said many of the residents are seniors and unable to shovel their way out of the complex.
Officials from the association were unable to be contacted today.