Does Your Complex Allow Political Lawn Signs? Probably Not
For those condo owners who aren't familiar with association rules, they will gain some more knowledge when they place a political sign in front of their unit.
Most associations prohibit all signs on lawns, including for sale, tag sale, and political signs.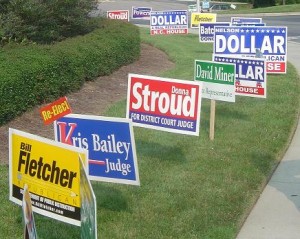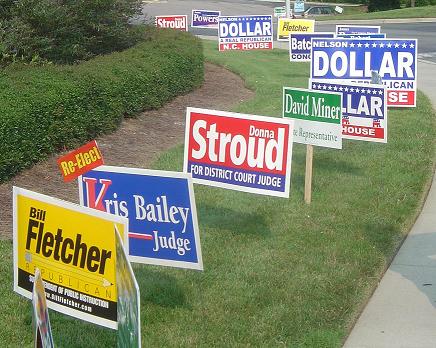 And the Constitution's First Amendment of Freedom Of Speech does not trump condo laws.
The latest test came in Minnesota when Dianne Black put a presidential sign up in front of her condo.
She was ordered by her board of directors to take it down.
Minnesota secretary of state's office told the TwinCities.com that Black was out of luck.
"When we're talking freedom of speech … we're talking about freedom from government interference in speech," spokesman John Kavanagh told the newspaper. "Black's case, however, "you're talking about a private matter."
"Residents of condominiums, townhouses, single-family dwelling developments and other "common interest communities" sign documents when they buy, agreeing to various bylaws and covenants; many associations outlaw campaign signs. At that point, Kavanagh said, "they essentially give up their free speech under the terms of that agreement."
A similar case in Orlando ended the same way.
"Orange County residents, Deena and Bob Adelson were stunned when they received a letter from their Phillips Landing Homeowners' Association telling them their Romney yard sign is prohibited," reports ClickOrlando.
"What? This is freedom of speech, whatever happened to that?," asked Deena Adelson.