Ct Condo Associations That Suspect Theft By Property Manager Must Report Immediately To Insurance Carrier
Boards of directors at the dozen Connecticut condo complexes managed by Westport-based Consolidated Management Group should alert their insurance carriers if they suspect that money has disappeared from their accounts.
Scott Sandler, a Farmington attorney whose firm Perlstein, Sandler & McCracken specializes in representing condo associations, said Thursday that state laws require that both management companies and associations carry fidelity insurance to protect condo owners in case of theft by a management firm.
However, Sandler said that a condo association that suspects a theft must immediately contact their insurance carrier to notify them of a potential problem. That will hopefully result in the associations being fully protected. Timely notification is required, he said.
Sandler's firm represents one of two associations managed by Consolidated that claim that a total of $530,000 is missing from their accounts.
His firm represents Strathmore Land Condominium Association, a 64-unit community in Westport, that reported to local police that $300,000 is missing.
"Because of the ongoing investigation, I have been advised not to comment at this time,"  Olaf Nelson, president of CMG told the Connecticut Post on Friday. Nelson was unavailable for comment today.
"Approximately $300,000 was deserted from our funds," said Robert Meyer, treasurer of Strathmore Lane Condominium Association, told the Post.
Meyer he and other residents had been looking into suspicious financial activities for month after CMG's controller left the company.
The Post identified the second Westport victim complex as  Whitney Glen Condominium Association, a 62-unit community for seniors and another CMG client. The newspapers said that the association filed a lawsuit against former CMG Controller David Liptak, of Milford claiming it was missing $230,000. Read more:
http://www.ctpost.com/local/article/Alleged-fraud-hits-condos-530-000-missing-from-3867833.php#ixzz26m4OFPQG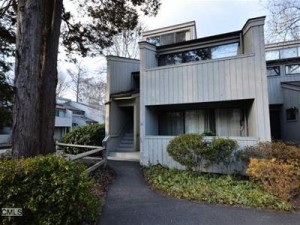 According to the Connecticut Consumer Protection Department the following associations are also managed by Consolidated, which has an A+ rating from the Better Business Bureau:
Crowne Pond Assn. Inc, Wilton
Country Place Condo Assn., Shelton
Clarmont Condominiums, Norwalk (that is the correct spelling)
Fawn Ridge, Norwalk
Chateau Condominiums, Bridgeport
Fairfield Colonial Gardens, Fairfield
Long Hill village, Trumbull
Birchwood townhouses, Westport
Trumbull Townhomes, Trumbull
Ettl Park Condo Association, Greenwich
Pheasant run, Greenwich
Greenwich Green, Greenwich