More Than $500,000 Disappeared From At Least Two Ct Condo Associations
Another lesson on why condo owners should keep a close eye on how their finances are being handled by their property managers as Westport, Ct. police investigate the disappearance from at least two condo associations.
The Connecticut Post is reporting today that that "Two clients of Consolidated Management Group Inc., of Westport, have estimated total losses of $530,000 in a financial mess that could touch several more associations in the region."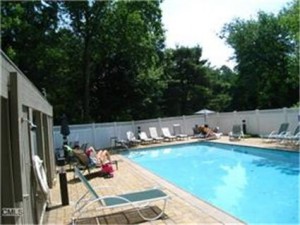 "Because of the ongoing investigation, I have been advised not to comment at this time,"  Olaf Nelson, president of CMG told the Post. "Approximately $300,000 was deserted from our funds," said Robert Meyer, treasurer of Strathmore Lane Condominium Association, a 64-unit community in Westport. "We reported it to local police."
Meyer he and other residents had been looking into suspicious financial activities for month after CMG's controller left the company.
The Post identified the second victim complex as  Whitney Glen Condominium Association, a 62-unit community for seniors and another CMG client. The newspapers said that the association filed a lawsuit against former CMG Controller David Liptak, of Milford claiming it was missing $230,000.
While CMG was the first to report the problem to several of its clients, Meyer said he and another resident of Strathmore had already uncovered what they considered suspicious activity before management's notification.
Meyer, an accountant, said he and another member of the community grew suspicious after a longtime controller at CMG was suddenly no longer with the company. What they found was troubling.
Meyer described a tangle of finances, with money being washed in and out of his association's and other CMG clients' accounts.
"(It's) a very complicated process. A lot of wires coming out, and a lot of wires going in," he said.