A Legal Cat Fight Over A Dog Winds Up In Federal Court
A disabled Minneapolis woman's fight to force her condo association to permit her to have a "companion dog" instead of a cat is now in federal court.
"Diane Orenstein's doctor, her psychologist and her social worker all say that a trained "companion dog" would help the 55-year-old woman cope with anxiety, depression and social isolation that she suffers because of brain damage. But the Calhoun-Isles Condominium Association isn't buying it," writes the Start Tribune.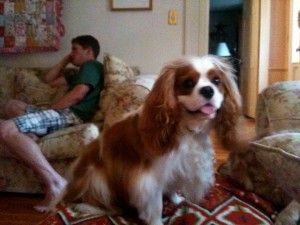 "The association forbids dogs in the high-rise units where Orenstein lives, and has refused six requests in the past 18 months to make a special accommodation. "The Association encourages Ms. Orenstein to consider the therapeutic benefits that keeping a cat may provide," an attorney for the group wrote in response to her requests. Condominium rules allow cats and small birds in her building, but not dogs."
However, Orenstein's attorney – Mid-Minnesota Legal Aid – filed a discrimination lawsuit against the condo board and the management company saying that they are violating Federal Fair Housing Act and the Minnesota Human Rights Act.
"Caring for a dog would provide meaning and the unconditional love offered by a dog and would help to improve self-esteem and reduce stress. The deed to walk a dog daily for exercise would provide physical and emotional benefit for Diane," Karen Larson-Hahn, a psychologist wrote on Orenstein's behalf.
"Ordinary events can lead to her feeling overwhelmed and can put her into a downward spiral in which it becomes difficult for her to engage in any of her normal activities. Her becoming anxious and upset leads to isolation and withdrawal," Fargione wrote in an exhibit he filed with the suit.
She would like to purchase a Cavalier King Charles spaniel, which normally weights about about 15 pounds and is generally considered affectionate to humans.