Illinois Court Opening "Pandoras Box" By Allowing Condo Owners To Refuse To Pay Fees When Management Fails To Properly Manage
Lawyers for an Illinois condo association are asking their Appellate Court to reconsider the potentially precedent-setting decision allowing condo owners to refuse to pay their maintenance fees if the management fails to properly manage the association.
"Making this breadth of duties available for defense… opens the quintessential Pandora's box, perhaps allowing unit owners to claim by way of defense that their association purportedly breached its duty to maintain the common elements — somehow, somewhere, at some time," wrote attorney Diane J. Silverberg, representing Spanish Court Two Condominium Association.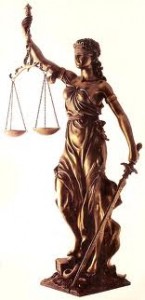 Condo owners, she wrote, could now "contend by way of defense, for example, that the Association failed to maintain the landscaping? How will such "damages" be quantified, if at all? The absence of a bright line in the Opinion as to how far the purported breach of covenants will be permitted to go defense-wise, and how they will be quantified damages-wise, will exacerbate the already devastating effect this decision will have on the ability of the trial courts to control the full dockets they maintain for these heretofore summary proceedings, to say nothing of the costs of these "summary" proceedings to associations if this Opinion is not reversed — or, at a very minimum, clarified.'"
In Connecticut and in most other states, condo owners have no choice to withhold their condo fees, fines, and special assessments no matter how poorly their associations are managed.
While the Illinois ruling has no direct implications in Connecticut, says Glastonbury Patricia Ayars, who specializes in condo law and is a consultant to the Connecticut Condo Owners Coalition and to CtCondoNews.
However, Ayars says that if there a strong case in Connecticut, on appeal the Illinois case could be cited as a precedent, even though Illinois condo laws are different than Connecticut's. In Illinois, she said, board of directors have a fiduciary responsibility to their condo owners.
The issue arose after condo owner Lisa Carlson refused to continue paying her condo fees because the board of directors refused to make timely repairs to her unit.
"In her answer, Carlson admitted not paying her common element assessments since August 2009, but denied that she owed those assessments in light of property damage that she incurred as a result of Spanish Court Two's
deliberate breach of the covenants to properly maintain and repair the roof directly above her unit which has leaked water into her unit over a period of several years and destroyed the interior walls of her unit to a significant degree," wrote
Chicago lawyer Norman J. Lerum, her attorney, in asking that the appellate court decision be upheld.
"The threshold question in this case relating to whether or not Spanish Court Two is entitled to possession is whether or not the dues charged by Spanish Court Two to Lisa Carlson are due as a matter of contract law," he wrote in his brief.
"The disrepair of the roof has caused significant water damage to the walls and other structures of her unit. She gave notice to Spanish Court Two on numerous occasions asking that it repair the roof and the brick and mortar adjacent to her
unit. Spanish Court Two, despite the notices, has refused to honor its obligation, as imposed by law, to repair the roof and stop the damage.
"As a matter of contract law, Spanish Court Two is not able to enforce its contract rights in order to obtain a remedy of possession if it is in breach of the covenants under the condominium declarations to properly maintain and repair a roof which has been in disrepair for several years and which has caused direct damage to Carlson's condominium unit. No party to a contract, no matter what type of contract it is, can enforce rights under the contract if that party is in breach of a material term of the contract.
"There can be no more material term to the condominium declarations in this case than the duty on the part of the Board of Managers to maintain and repair a leaking roof that is damaging the interior structure of a condominium owner's unit.
He rejected the notion that a Pandora's box would be opened with this precedent-setting decision. He wrote that condo associations have plenty of legal recourse available to them if condo fees are not paid for frivolous reasons.
Click on the following full copies of each sides' arguments:
Brief Spanish Court Two CA — 2   Reply and Appellee Brief 06JAN12    Complete BRIEF CARLSON 04OCT11   Reply Brief of Spanish Court Two CA — 4