Refusing To Pay Condo Fee Is Like Playing Russian Roulette With A Fully Loaded Revolver
Standing on principle is an admirable trait. But it's a losing strategy when you use it as the reason to withhold payment of your condo maintenance fee or fine.
Let's just say it's like playing Russian Roulette with a fully loaded revolver.
Just ask  Tom Savoca of Madison, Mary of Eastern Connecticut, and Josie Harrison of Naugatuck of how it worked out for them when they stood their ground on their principle and refused to pay either their maintenance fees and/or fines because they felt they had been wronged by their boards of directors.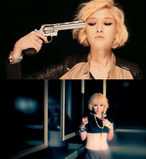 Tom and Mary were taken to court and would have lost thousands of dollars. They were going to be foreclosed on.  Josie was going to be sued.
In each case – as well as a half dozen others -that I and Brian Harte, president of the Connecticut Condo Owners Coalition, and Gail Egan, chairwoman of the CCOC investigations committee, told the condo owners to immediately pay their fines and maintenance fees and try to settle their court cases. The CCOC provides information to condo owners and attempts to protect them from unscrupulous board members or property managers.
While none of the three of us are lawyers, the issue in this case is clear. Condo associations, just like mortgage companies, must be paid when the money is due, as is the case in most states. We are unaware of anyone who was able to defeat a condo association's legitimate court claim on this issue.
A condo owner has other avenues to protest legally without jeopardizing their homes. For instance they can file a small claims action or publicize the issue, or even try to replace the board or property manager.
All of the condo owners that contacted us said they were stunned that their board of directors filed legal actions against them for failing to pay their fees or to pay fines for violating condo rules.
They all said that they would win in court by proving that the condo board's assessments were improper or illegal. Obviously they did not read their condo bylaws very thoroughly. Nor did they check state condo laws.
Tom, who lives at the Richborough Condo Complex was convinced that the assessment the condo association charged for local taxes was twice the amount it should be. As the former treasurer of the association, he believed that the new assment was wrong, so he began a fight with the board by refusing to pay their common fee.

Pages: 1 2