Can A Board Require All Unit Owners To Pay For Fireplace Cleaning Even If They Don't Have A Fireplace?
A recent question from a condo owner is whether she can be required to pay for cleaning of fireplaces even though her unit does not come with a fireplace.
Obviously it is not fair to require payment of maintenance of those who have fireplaces, but in Connecticut it is legal, according to Glastonbury attorney Patricia Ayars, the legal consultant to the Connecticut Condo Owners Coalition.
"I have a question and I hope someone has an answer," the unit owner wrote me.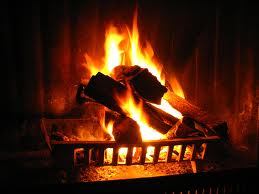 "While I was on my condo Board for quite a while, I'm still not sure how I legally stand on this point: some of our condos have fireplaces and a few do not. The Board wants to assess ALL the condos a blanket fee built into common charges to have fireplaces inspected and cleaned, if necessary. . It previously was, per Maintenance Standards, that whoever owned a fireplace had to have it inspected and cleaned, if necessary, at their own expense. Can the Board legally make individual unit owners who do not have a fireplace underwrite the cost of those who do own fireplaces?
"Needless to say, ALL Board members have fireplaces."
Atty Ayars said if the condo documents permit such charges, everyone must pay.
And there is no question that condo boards can and do require regular maintenance of fireplaces to reduce the chance of an uncontrolled fire.
"In principle, the Association could have the power to make an assessment for fireplace cleaning," Ayars said.  "However, the actual power of the Association to make such an assessment and to allocate the costs equally against all unit owners would depend on the specific language of the condominium documents. Of particular importance would be:
a, whether fireplaces are parts of the units, limited common elements or common elements;
b. how maintenance responsibility is allocated;
c. how the costs of maintenance are allocated; and
d. the board's assessment powers and procedures.